Turkey Visa Application in Dubai - Green Apple Travel and Tourism - Fast & Easy Process
Secure your Turkey Travel papers in Dubai with Green Apple Travel and Tourism. Email us the necessary documents; no original passport or office visit required
Address:
301A API WORLD TOWER, Trade Center - Dubai
FAQ
Frequently asked questions
How do I apply for a Turkey visa from Dubai?

UAE nationals can apply for a Turkish e-Visa online, while other residents may need to apply at the Turkish Consulate or through our visa service.
Is there an express service for a Turkey visa in Dubai?

Yes, an express visa service is available for Turkey, which can be facilitated by our agency for expedited processing.
What documents do I need for a Turkey visa application?

Generally, you
Can I apply for a Turkey e-Visa as a Dubai resident?

Eligibility for a Turkey e-Visa depends on your nationality. Many countries are eligible for the e-Visa, which can be obtained online.
Turkey e-Visa Application Guide for UAE Residents
Navigate your Turkey e-Visa application effortlessly with our step-by-step guide. This modern, online process has replaced traditional visas for tourism, transit, and business. For detailed assistance, contact our experts at [email protected] or call 043333221.
General Requirements
Passport with at least 6 months validity (3 months for Pakistani passport holders).
An active email address for notifications and e-visa receipt.
A debit or credit card for visa fee payment.
Online Application Process
Fill out the application form on the Turkish Government's eVisa page.
Make payment using Visa, Mastercard, American Express, or PayPal.
Wait for the confirmation email, then print it for your trip.
Additional Documents Required
Copy of valid passport for six months or more.
UAE residence visa valid for 6 months or more.
Personal bank statement (last 3 months).
NOC letter from employer/business ownership proof.
2 photos (5x6cm) with a white background. (Available in our office).
Emirates ID Copy.
Tenancy contract or accommodation proof in UAE.
Marriage certificate for travelling couples (with English translation).
Birth certificate for children under 12 (with English translation).
Processing Time and Our Service
The maximum processing time for a Turkey visa is 15 working days. Our services include expert advice, ticket and hotel booking, appointment scheduling, and application preparation.
Holders of valid US, UK, Ireland, and Schengen visas are eligible for e-Visa. For more information, consult our Turkey visa experts.
---
Customer Reviews
★ ★ ★ ★ ★
Based on
769
reviews
Al Taqwa Aluminium & Glass LLC
I got malaysia visa thanks a lot mr sajjad
I have contacted Ali for our visa requirement he is professional and cooperative, provided all info we needed i havent even left the house passport was collected from the house visa issued and paid upon receiving the passport back. Easy, fast and reliable
I would like to thank this professional company so much for helping in issuing me and my family Visa to Thailand ????, with a great experience from the Start to end , They know exactly all the required documents even by the word to be written, Super responsive in less than a minute they reply your message, Super cooperative once they know that you are travelling soon they made all the efforts going to Abu Dhabi with you to make you in peace of mind, If you are looking for any help in getting visa please never hesitate to visit them , Ask for Ruema and No Hustle as she is always saying ? No Hustle ? Also would like to mention Mr.Yousof who went twice to Abu Dhabi even it is his work but he is communicating in a very professional way really as he is travelling not you , Many Thanks ???? ?? Would love to come back again for any other upcoming travels ,
I really reccomend highly this agency to anyone whom looking for a visa assistance with an affordible price , especialy with miss Rayane??all the sentences of thanks can't describe how much I really thankful for her , she was very kind and reply quickly to my questions anytime I sent to her on whatsApp , I got my visa finaly??I'm really very happy that I've choose your agency and u specialy ,thanks Rayane??
Mrs Ali is super helpful in assisting our documents and it?s very easy to communicate with him. He listen. I highly recommend him for anythings regarding visa.
Thank you soo much Ms Kate for your dedicated support in my UK visa process and I finally got my visa. I will highly recommend Green Apple and specially Kate for any kind of UK or Schengen visa process. Thank you soo much
It was a fantastic tour of Tbilisi and Baku. Hotel in Georgia was good and guide was also verh helpful and he told the history of Tbilisi . Baku was awesome, hotel was excellent and location of the hotel was very good. Driver was very cooperative and polite. Rayene helped us from the day one and i think rayene is an asset in your company. Thanks Green Apple
Visited their place in October to apply for my Ireland visa and Ms Brenda did an outstanding job in helping me all the way.I got my visa in less than 2 weeks. Again thank you GreenApple and Ms Brenda. You are amazing!
Best company ever, my experience wirh them was quick and and smooth. absolutely high quality service. I want to thank the staff of Green Apple specially Mr.yousuf for giving their best without the need of chasing them like other companies . It was a relaxing experience .They made Thai visa for me in less than 2 days. I Do recommend Green Ape for every one. Thank you so much for your high quality services?
Really excellent work KIA. Really professional company & very good staff. Keep it up. Definitely I will use their services again & again & I will recommend my friends to them. I had applied china visa through them & I had no hassle going to VFS & wasting valuable time. They did nicely everything for me. Thanks for good job. ????????????
Thank you green apple for a great costumer service and an amazing assist from kate, whom she made sure that everything is done correctly. she helped me get my Netherlands visa within 2 weeks. And she kept following up with me during the visa process and after. Which shows how much she cares about clients. thank you green apple and thank you Kate ??
I used the services of Green Apple Travel for visas to Belarus Minsk Tanya was very efficient in giving me all the information regarding documentation. Process of completing forns & formalities was quick too. Wow, within a week our visas were done! Strongly recommend using their services. Keep up the good work! Special thanks to Ms TANYA
This was my first time to take visa service from Green Apple Travel & Tourism. I requested for 03 countries visa Malaysia, Singapore & Thailand. Overall a very good, quick and efficient service was provided. Miss KIA Manito; their Customer Service Representative keep me updated all the time during visa processing. KIA and her team was fantastic in helping me and she gave me detailed answer to all my questions that I have had. I got my all three visas in seven days. I would have no hesitation to recommend Green Apple for its good visa and customer service.
Visa Applications
Comprehensive visa application services for various countries.
Document Preparation
Expert guidance on preparing and submitting the required documents.
Application Tracking
Stay informed about the progress of your visa application.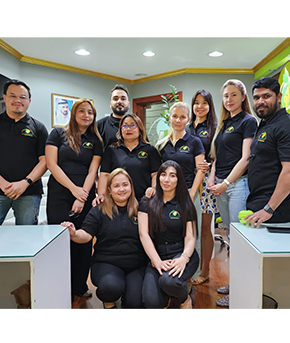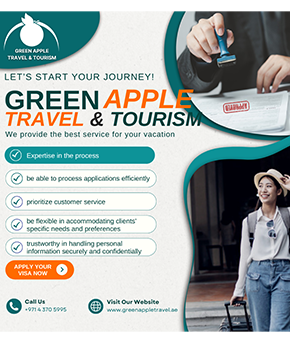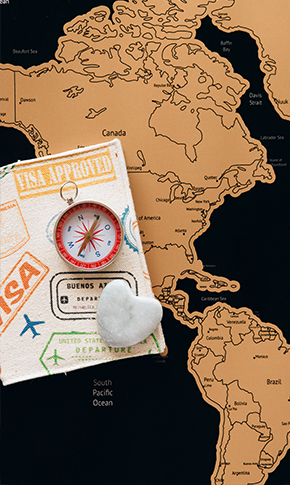 Why Choose Green Apple Tourism?
We Make Our customers happy by giving Best services.
Expertise
Our team of experienced professionals specializes in visa applications for countries around the globe.
Personalized Support
We guide you through the entire application process, ensuring a stress-free experience.
Competitive Pricing
We offer affordable rates and flexible payment options to cater to your needs.
Fast Processing
Our efficient processes ensure quick turnaround times for your visa application.
SEE HOW WE WORK
Experience seamless visa application services in Dubai.
Our expert team specializes in providing efficient and reliable visa application services to Dubai for a hassle-free travel experience. Trust us to handle all your visa needs with utmost professionalism and attention to detail.