Get Your Cuba Visa in Dubai - Beaches Await with Green Apple Travel & Tourism
Discover Cuba's breathtaking beaches and vibrant culture. Apply for your Visa in Dubai swiftly and securely with Green Apple Travel & Tourism's high approval rate
Address:
301A API WORLD TOWER, Trade Center - Dubai
Get Your Cuba Visa in Dubai
Dreaming of the beautiful beaches of Cuba? Make it a reality with Green Apple Travel & Tourism!
We offer a reliable visa service to assist you in obtaining your Cuba visa in Dubai. Our experienced team is dedicated to ensuring a quick and hassle-free process, taking care of all necessary documentation and requirements.
Start your vacation planning with confidence, knowing that your visa application is in expert hands. Let us handle the paperwork, so you can focus on packing your beach essentials. Beaches await ? secure your Cuba visa with Green Apple Travel & Tourism today!
---
Customer Reviews
☆ ☆ ☆ ☆ ☆
Based on
756
reviews
Visa Applications
Comprehensive visa application services for various countries.
Document Preparation
Expert guidance on preparing and submitting the required documents.
Application Tracking
Stay informed about the progress of your visa application.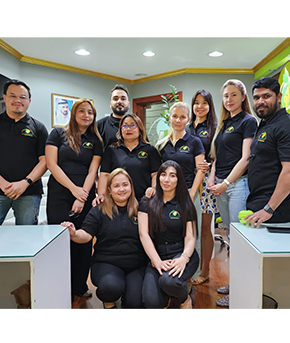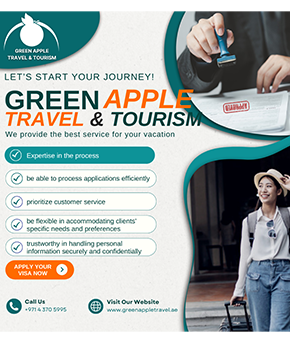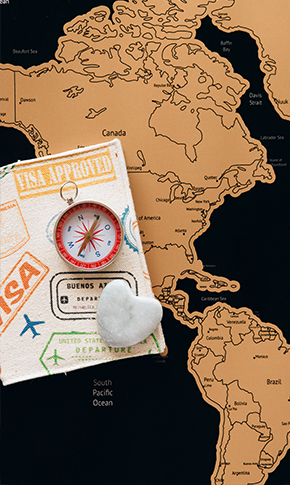 Why Choose Green Apple Tourism?
We Make Our customers happy by giving Best services.
Expertise
Our team of experienced professionals specializes in visa applications for countries around the globe.
Personalized Support
We guide you through the entire application process, ensuring a stress-free experience.
Competitive Pricing
We offer affordable rates and flexible payment options to cater to your needs.
Fast Processing
Our efficient processes ensure quick turnaround times for your visa application.
SEE HOW WE WORK
Experience seamless visa application services in Dubai.
Our expert team specializes in providing efficient and reliable visa application services to Dubai for a hassle-free travel experience. Trust us to handle all your visa needs with utmost professionalism and attention to detail.