Apply Canada Visa in Dubai - Green Apple Travel & Tourism - No Embassy Visit Required
Obtain Canada Travel paperwork in Dubai from Green Apple Travel and Tourism. Enjoy a hassle-free process with no need for an Embassy visit, appointment, or interview
Address:
301A API WORLD TOWER, Trade Center - Dubai
FAQ
Frequently asked questions
What are the requirements for a Canada visa for UAE residents?

Requirements include a valid passport, proof of financial support, photographs, travel itinerary, and sometimes a letter of invitation.
How can I apply for a Canada visitor visa from Dubai?

You can apply online through the official Canadian immigration website or get help from our agency to guide you through the process.
How long does it take to get a Canadian visa from Dubai?

Processing times vary, but it can take from two weeks to several months depending on the type of application and the time of year.
How much is the visa fee for Canada from Dubai?

The fee for a Canadian visa can vary. Please check the current rates on the official Canadian immigration website or inquire with our agency.
Canada Travel Paperwork in Dubai with Green Apple Travel & Tourism
Make your Canada visa process in Dubai smooth and stress-free with Green Apple Travel & Tourism. We are dedicated to handling all your Canada travel paperwork, ensuring a hassle-free journey planning experience.
Avoid embassy visits with our experienced team's assistance in a seamless application process, focusing on prompt document collection and submission for streamlined visa approval.
Tourist Visa Requirements
Original passport (valid for 6+ months).
UAE residence visa (valid for 4+ months).
No Objection Certificate (Template available).
Original bank statement for the last 6 months with bank stamp.
Recent 2 passport-size photos in white background.
Previous visa copies of your travel history.
Additional Requirements for Company Owners or Partners
Trade license copy with your name on it.
Our Service for Canada Visa Documentation
Expert advice on documentation required for Canada visa application.
Assistance with cover letter, ticket and hotel bookings.
Online visa application completion and preparation for appointment.
Processing time for Canada visa applications is typically 6 months.
Partner with Green Apple Travel & Tourism for expert guidance at every step of your Canada visa application journey. Embark on your trip to Canada with assurance, knowing your travel documentation is in capable hands.
---
Customer Reviews
★ ★ ★ ★ ★
Based on
794
reviews
Very helpful team and the support made the process very smooth.
Customer service was great, especially Dima who was very helpful????
Ruema helped me alot in the process for documentation and follow up.
it was my first Italy visa and I was afraid of not getting it, i am so thankful to Vanessa for preparing my file, so I got IT! Getting ready for my trip!
Ms Rayene did a great job for me. she is very fast and helpful. Thank you so much for the support. GB
We got our schengen visa and us visa with the help from this travel agency. Their stuff is very kind and respectful most specially Kate. She gave everything that we need. Genuine information.
This is the second time I have used Green Apple visa services. Quick and easy procedure which removes all the hassle usually associated with getting a visa. And the team are friendly and helpful too! Recommended.
Got our Germany Schengen Visa in 2 days! Thank you so much for the help Haydee!I am happy and pleased with their service. Fast, reliable and provides good information. I felt that they were there to support me every step of the way! Keep it up team! Highly recommended! ????????
I was lost about visa process to Thailand because of my nationality ( IRAQ) but, green apple tourism office was a great help in guiding me and my fellow Iraqi and Syrian colleagues through the process. RUEMA specially was an outstanding help to us and she followed with us on daily basis about the visa status and she pushed through so much to help expedite the process, she was honestly amazing
This is definitely one of the best travel agencies in Dubai. The service was very good and there are no delays. These guys are really quick. Ms. Ruema helped me apply for my Thailand visa and she is excellent. She is very well informed about the process and she is always proactively guiding you, returns calls and is very attentive to her clients. She is highly recommended if you want a reliable long term travel agent Thanks again Ruema.
I would like to say thank you to Ms.Kate for helping me and my partner for our schengen visa application. She's very helpful and patiently answering all my questions. Finally after 7 working days we got our visa approval today.. I reccomend Ms. Kate and green apple tourism with 5 stars.
Good Day! I'm very happy with the help of Green Apple Travel. First, I went there for my Russian Visa and I got it within a week. Now I went back to their office for another VISA and with the help of MS. KATE even I'm always bothering her for my papers she gave all of the supporting details I needed from their side on time and guess what I got my (SCHENGEN - GERMANY VISA) in 2 days from the date they appointed me in VFS. Thank you so much for your help! I will surely go back there if I need their assistance again. God bless you all.
Words cannot express my gratitude to Mrs.Brenda. I have applied to the Irish visa last year and my first attempt was unsuccessful. I went though a lot of stress in trying to get the right documents and approval from the consulate. Although a basic guidance is given about the visa requirements, there are times that other documents are required or might be requested by the visa officer as an additional evidence for your visa category, which ended up in me cancelling the application and trip, in fear of visa rejection. On consulting Mrs Brenda about the requirements of the visa, immediately I was relieved. Mrs Brenda is very professional and a true visa expert. She knows exactly the right additional documents that the visa officer expects as an evidence for your visa category application.She immediately informed me about the required documents and did all the paper work very quickly and efficiently. I got the visa in 8 working days without any stress this time. Therefore I would definitely give this travel agency 5 stars rating and I would strongly recommend Mrs Brenda for visa assistance. Thank you once again Mrs Brenda for your valuable guidance and support during my second attempt with the Irish visa and making it a pleasant experience.
I wanted a US visa and didnt know what to do, I definitely needed an exper's advice. Green Apple Travel & Tourism and their most helpful agent Kate, went all out to help. She prepared everything and helped me prepare with possible questions and allas i got approved my US visa today, on my first try! Thank you Kate and Green Apple, would definitely recommend to friends!
Kate helped us with my sons (18 years) visa applications for Canada and Spain Schengen visa. I can only give her a A+ for her friendly, fast service. She's very helpful especially, answering those "mom questions". She's highly recommended!!
I have contacted Green Apple to process utmost urgently Schengen Visa for our company. Ms. Brenda corresponded fast, precisely, and processed seamlessly applications without any hesitation. On top of that Brenda was available at all times and responded quickly and politely on all our inquires, which made our visas processed successfully. Definitely will be contacting Brenda in the future and truly recommend her as the proactive approach is very effective. Thank you Brenda again. HR Manager
Dear Green Apple I would like to thank you for helping to get my schengen visa most especially to visa officer Kate for supporting me all throughout my application, she is very good and kind. Keep it up the good work Kate.
Special thanks to Ruema and her team with helping me to get visa to Russia. It's not my first time using their service, before I did visas to China. Hope we can continue working together with them. Good service
Its guaranteed a hassle free visa application with Green Apple Travel & Tourism. Our schengen visa to Sweden was approved with the help of Ms. Kate who did and completed our applications & requirements in 1 day. She is very helpful and patiently accomodates all our inquiries/questions. Thank u so much Green Apple and Ms. KATE... God Bless..
I have applied for Russia visa and having no travel history in the past a part from Dubai and India on my Passport. However, I got my visa easily by the help of Ms. Ruema who have helped me and arranged my visa within 7 working days as she committed. So, l would like to congratulate to all of the team members in Green Apple Travel Company who are working for their customers sincerely and assisting to convert their customer's dreams into reality and doing a great job there. Once again, thank you so much and I wish for the team all success in their future. Thanks Vinay
Just got my Schengen (France) visa after 5 working days! I commend Kate for her patience on answering my queries even on the last minute before the appointment. She is on point and very accommodating.
I have had a great experience with Green apple Specially with Keth who i assume the Key person - Keth was able to exceed my expectations always . she was able to issue Visas in very next day !! and able to reschedule Visa interviews always which means she has great network access .and i assume the rest of employees are not less in quality . the Agency is highly recommended and i pay money with full trust that the Job will be done with my eyes closed. thank you Green apple and thank you Keth !
its was great experience with green apple special thanks to Ms RUEMA she did great & prompt effort for my South Korea Visa. she is really professional & friendly. in 04 working days visa received without visiting consulate. must recommend...:)
I would like to thank Ms Haydee and Ms Kate for helping me get Switzerland Tourist visa. The entire process took approximately 10 days from gathering documents to obtaining the visa. The team works flawlessly and gives you valuable advice regarding any concerns you may have. Thank you again for your exceptional services.
Kia from Green Apple is extremely professional in handling customers queries. I am very impressed with their pick & drop service from my office. I applied for South Korea visa & the process was very smooth. She conteneoulsly kept me updated with status of visa application. Also there's Faisal who is very supportive for the visa application process. Thank you & wish you all the best. Will use the service again.
Miss. Kia is a thorough professional in handling visas and have been impressed by her being able to to get my single entry visa to Thailand in two days. She worked out of office hours to meet this request with an ever smiling face while being very prompt in replies. Highly recommended.
I had to travel to China on a very short notice and I?m very much thankful to Ms. Kia and Green Apple in getting my visa done in 4 days. Really impressed with their service. Highly recommend green apple for their quick and efficient service. Keep up the good work!!
Thank you Miss Kate, thanks for your awesome services. I applied for Turkish Visa and i got it in very short time. Before i applied by other Tourism comaony and they were really disappointed. But this time i get my visa in a week. I love the services by Green Apple and I really appricate them the way they guide the people . Thanks Green apple
I was referred to Green apple by one of my colleague as I was sceptic to approach any random agency. i was applying for a USA visit visa and was introduced to Ms Kate who was the case officer, she was very approachable and helpful, she provided all the information that I needed and addressed all my questions. The whole process was explained to me before I made the payment, and today I got approval for my Visa. I thank Kate from Green apple for assisting me with the visa application and would recommend Green apple for any visa related concerns.
This is the first time I used Green Apple service to renew my US visa the time was short but got the visa in weeks time. Now I can attend the conference on time. Thanks to Kate for her quick response and support. Definitely recommend.
We have used services of the agency multiple times and every time our experience was outstanding. Tatiana is always helpful and very professional . I can trust her to do the job efficiently and in timely manner which spares me any worrying that comes with paperwork for visas. We'll be back !
I don?t normally do reviews or really trust them but I had to share my wonderful experience with green apples. I had worked with on visa for Russia for 4 people and they were nothing but true professional and accurate with deadlines as promised which is crucially important with such things. A special thanks to Tanya who provided simply the best assistance I can ask for. Definitely recommended.
Green Apple Travel & Tousim really is very professional agency. I had my Russian Visa swiftly processed. Thanks to Tanya who did tremendous efforts to get my visa in only two days. We will continue to trust Green Apple for any future travel requirements.
Highly recommended to take Green Apple services. In our case i found their staff Ms. Tanya very responsive & active to get Russia visa within 24 hours (as per promised time frame). She is professional & competent to trust for their services.
I was looking to apply for Turkey visa and came to know of Green Apple Travels. I had limited time but Kate helped me a lot in getting the visa in quick time. Had a pleasant experience and will definitely come back to them in future.
Me and my wife applied for Canada visa through online application by ourselves and we got rejected though we have many active visas including USA. Then in a hurry I found Green Apple on Google Search and Kate reached us back. First she helped us to get my wife's visa and then mine, so we are good to go to Canada now. It was too anxious to wait after being rejected but thanks to Kate and the Green Apple we made it. Thank you guys. Always a pleasure!
Green Apple is such a great company to help all through the visa process. I had hard time to get visa from CANADA, but KATE had done such preparations in terms of documents that even the people in charge in VFS said that my documents were so good. Kate was always there for me, and replied whenever I had a question. I would definetely go with her and Green Apple whenever I need a visa. Do not look for any other option and go for GREEN APPLE. Thanks for everything.
Tatiana is amazing! Very friendly yet professional. She got my visa to Kazakhstan one week earlier than expected with no issues or hickups. Highly recommend their services. Tatiana, the five stars is for you! Thank you
Visa Applications
Comprehensive visa application services for various countries.
Document Preparation
Expert guidance on preparing and submitting the required documents.
Application Tracking
Stay informed about the progress of your visa application.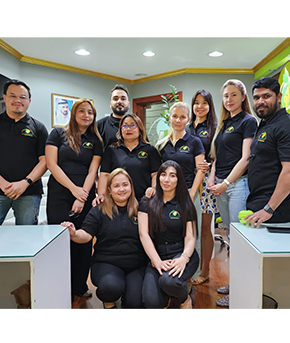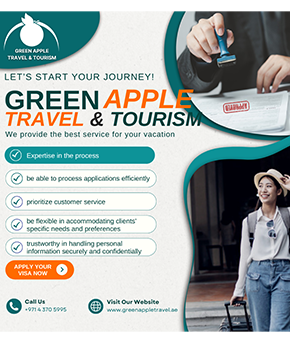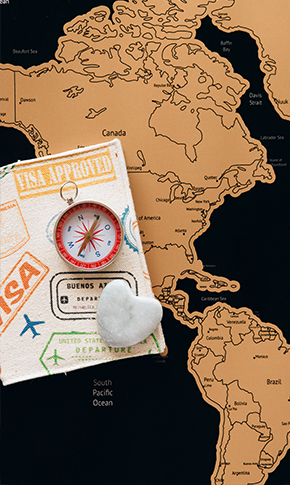 Why Choose Green Apple Tourism?
We Make Our customers happy by giving Best services.
Expertise
Our team of experienced professionals specializes in visa applications for countries around the globe.
Personalized Support
We guide you through the entire application process, ensuring a stress-free experience.
Competitive Pricing
We offer affordable rates and flexible payment options to cater to your needs.
Fast Processing
Our efficient processes ensure quick turnaround times for your visa application.
SEE HOW WE WORK
Experience seamless visa application services in Dubai.
Our expert team specializes in providing efficient and reliable visa application services to Dubai for a hassle-free travel experience. Trust us to handle all your visa needs with utmost professionalism and attention to detail.