Cyprus Visa Service in Dubai - Easy Application Process
Obtain Cyprus travel documentation in Dubai through Green Apple Travel and Tourism. With no interview required, just email us the required documents. No need for the original passport or a trip to our office
Address:
301A API WORLD TOWER, Trade Center - Dubai
Cyprus Travel Documentation Services in Dubai
Prepare for your trip to Cyprus with the expert guidance of Green Apple Travel & Tourism in Dubai. We specialize in hassle-free Cyprus visa applications, ensuring a smooth and efficient process. Our team will guide you through each step, handling all the paperwork to make your travel preparation as stress-free as possible. Trust in our efficient and prompt service for all your Cyprus travel documentation needs. For detailed assistance, reach out to us at [email protected] or call 043333221.
Tourist Visa Requirements for Cyprus
Passports valid for six months or more.
UAE residence visa valid for 6 months or more.
Original 3 months bank statement with bank stamp.
Photo with white background. (Photoshoot available in our office.)
NOC letter from your employer or proof of business ownership.
For business owners/partners, a trade license copy with your name is required.
Additional Requirements:
For couples traveling together, an original and copy of the marriage certificate with English translation is required.
For those traveling with children under 12 years old, an original and copy of the birth certificate with English translation is needed.
Processing Time for Cyprus Visa
The processing time for a Cyprus visa is a maximum of 15 working days.
Our Service for Cyprus Visa
Expert advice on documentation needed for Cyprus visa application.
Assistance with booking tickets and hotels.
Help with filling out the online visa application and scheduling appointments.
Simple interview tips and frequently asked questions based on your selected holiday package from us.
Sorting your application and preparing it for the appointment.
Choose Green Apple Travel & Tourism for a comprehensive and meticulous visa application service, ensuring a hassle-free preparation for your journey to Cyprus.
---
Customer Reviews
★ ★ ★ ★ ★
Based on
761
reviews
We d personally like to thank Miss Kate. We got our visa on our second attempt largely due to her contribution. She is a great asset to the company. Highly recommend this travel agency
I got my Schengen Visa in Germany with the help of Ms. Kate Bustarte, she is very friendly and accommodating, from start to end all the details are complete, and when the time I got my visa she is more than happier and excited than me. Very satisfied and no hesitation to offer/recomend your Travel Agency to others. 2 thumbs up!!!!! keep it up and God Bless you more!
I want to extend my appreciation to Ms Brenda for her great job in assisting me and my family in applying US visa. She is very accurate, reliable and very good staff. We are very thankful we got our 10 yrs US visa because of her excellent job. We will apply again for our Schengen visa soon in green apple travel with the help of their super excellent staff MS.BRENDA. JOVETH ANRES
Thank you Kate!! You have been really helpful and supportive in getting the Canadian Visit Visa for me and my daughter. The assistance and support you personally gave us is remarkable. Thanks for making things happen!! Merry Christmas. .and big GOD bless! !
This was the first time me and my husband were applying for the US visa and reading all the good feedback on Google Review we decided to go with them. If you notice in most of the reviews about US visa there is a lady named Ms. Kate Bustarde . So we also met her at the Green Apple office and she immediately started to fill in our application forms within few minutes of our arrival. Honestly I was super impressed with her professionalism and her knowledge of filling up the US Visa application. We had deceided to go with a travel agent for our US Visa as this was our first time applying for one and we wanted the process to be hassle free. I am delighted to say that not only was the process seamless but because of an error free and proper application that was sent by Ms. Kate, the process of getting the US Visa was quick and hassel free. I would therefore strongly recommend you to avail their services if you are planning to apply for US Visa as they make the entire process tension free and smooth. Thank you. **This is Not A Sponsored Post.
Visa Applications
Comprehensive visa application services for various countries.
Document Preparation
Expert guidance on preparing and submitting the required documents.
Application Tracking
Stay informed about the progress of your visa application.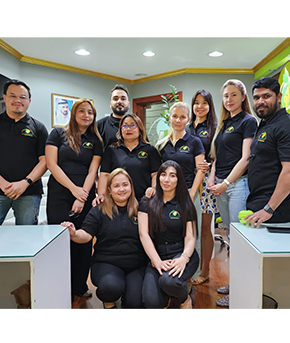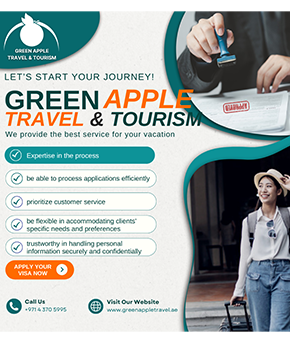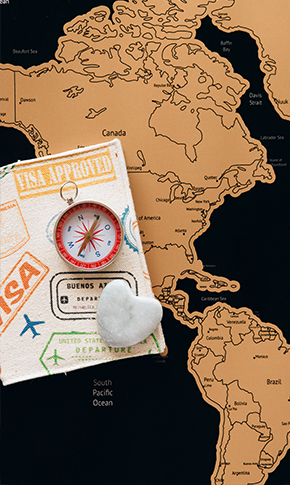 Why Choose Green Apple Tourism?
We Make Our customers happy by giving Best services.
Expertise
Our team of experienced professionals specializes in visa applications for countries around the globe.
Personalized Support
We guide you through the entire application process, ensuring a stress-free experience.
Competitive Pricing
We offer affordable rates and flexible payment options to cater to your needs.
Fast Processing
Our efficient processes ensure quick turnaround times for your visa application.
SEE HOW WE WORK
Experience seamless visa application services in Dubai.
Our expert team specializes in providing efficient and reliable visa application services to Dubai for a hassle-free travel experience. Trust us to handle all your visa needs with utmost professionalism and attention to detail.