Pakistan Visa Solutions in Dubai - Green Apple Travel & Tourism
Need a Pakistan tourist or business visa in Dubai? Turn to Green Apple Travel & Tourism for a swift process with a high success rate
Address:
301A API WORLD TOWER, Trade Center - Dubai
FAQ
Frequently asked questions
Can I get a visa on arrival in Pakistan if I am from Dubai?

Visa on arrival may be available for business and tourist purposes for UAE nationals. We recommend checking the latest information with us or the Pakistan Consulate in Dubai.
What documents are required for a Pakistan visa?

Typically, you'll need a passport, application form, photos, travel itinerary, and sometimes a letter of invitation. Contact us for a detailed checklist.
How much is a Pakistan visa fee in Dubai?

Fees depend on the visa type. Contact the Pakistan Consulate or our visa service for the most current fee structure.
How long can I stay in Pakistan with a tourist visa?

A tourist visa for Pakistan usually allows a stay of up to 3 months, but it can vary. Confirm with our agency for the specific terms of your visa.
Swift Pakistan Visa Solutions in Dubai with Green Apple Travel & Tourism
Preparing for a journey to Pakistan? Choose Green Apple Travel & Tourism in Dubai for quick and reliable visa solutions. Our team of seasoned experts ensures a smooth and efficient visa application process, meeting all of Pakistan's visa requirements.
We collaborate closely with consulates and regulatory authorities to ensure full compliance with official guidelines, facilitating a hassle-free process for both tourist and business visas.
Tourist Visa Requirements for Pakistan
Copy of Passport valid for a minimum of 6 months.
Two passport size photos with white background (Photoshoot available).
Visa Types for Pakistan
Single Entry.
Multiple Entry up to 1 year.
Multiple Entry more than 1 year.
Processing Time
The processing time for a Pakistan visa is typically 7-10 working days.
With Green Apple Travel & Tourism, experience peace of mind and expert guidance in your Pakistan visa application. We ensure your travel plans proceed smoothly without unnecessary delays.
---
Customer Reviews
★ ★ ★ ★ ★
Based on
771
reviews
Asalam o Alikum Good Morning I need visit visa for Ireland ????
Still I can?t believe I just got my schengen in 3 days.Thank you so much Aliiiii!!!??
Thanks Rayene Amira for your help with my visa application Japan, I got my visa that was really good experience thanks again for your assistance
Vanessa (consultant) is very nice and helpful and managed to process all the documents prior in order for my successful application. I used their services over 5 times now and received my visa?s always. Thank you guys!
Very fast service ,quick action and very helpful ,expecially Dima who was following up all the time with me for my Visa.
Thank you the green apple for the high quality service Very fast visa application especially with the help of Sajjad bhai Thank you
Reuma was working on my Taiwan visa. The process was quite simple and there was barely any waiting period involved in me received an approved visa.
Excellent customer service and staff Green apple has processed my 2 Schegen visa applications and 1 UK visit visa application between 2022 and 2023 and all my visas got approved
I highly appreciate the transparency and ease of communication aided by Ms Ruema she has so far helped me and a lot of my clients get their visas to Russia , Uk , Thailand and Malaysia. Thank you much again Ms. Ruema , sincerely looking forward to touring the world under your travel guidance
I had a long but smooth process of my US visa in Green apple thanks to Miss kate as she assisted me all through out the process. I am glad I I chose them to process my DS 160. Thank you again!!!!
Polina did a great job, simply the best in the visa service. I managed to get the Kazakhstan visa way before the expected date. I want to thank Polina for her professionalism and support, especially in answering all my questions. All my upcoming visas will be with this company!
I already applied for visa schengen with another agency only few months ago and unfortunately I didn't get it , till I find this amazing agency by coincidence and I've seen so many people recommend miss Rayane , when I apply I had doubt that I got it 100% coz' I already got a refuse as I said but thanks God I got my visa only 2 days ago from now????????I'm so glad coz' it's my first time I got it , and I really would thank Rayane for her kindness and her effort to give to the applicant an excellent service . Thanks Rayane and big thanks for green apple??
I was looking for a cheap yet with quality agency. I am so fortunate that I found Green Apple! They helped me find what I need in an affordable price. My schengen visa was approved! I would like to give credit to Polina for assisting me, she is so warm and accommodating. I am really pleased with my experience ??????
We got B1/B2 visa yesterday. I highly recommended to go with Green Apple because of their Transparency & Guidance, No Hidden charges and they are straight forward, Polite with people and excellent dealing especially Ms. Kate. She was the one who done our application. she was responding our quires properly with no time even. Appreciated and many thanks Ms. Kate
I want to say Thank you to Kate for always helping me with my visa process, she is definitely a heaven sent! ive been dealing with her for 3yrs now and she makes it so easy for me for everything that i need to get it done. I even recommend her to all my friends. She is easy to deal with and very responsive even beyond working hours and give advises on how it should be done. Great work Kate! They?re very lucky to have you. Keep it up ????
Visa Applications
Comprehensive visa application services for various countries.
Document Preparation
Expert guidance on preparing and submitting the required documents.
Application Tracking
Stay informed about the progress of your visa application.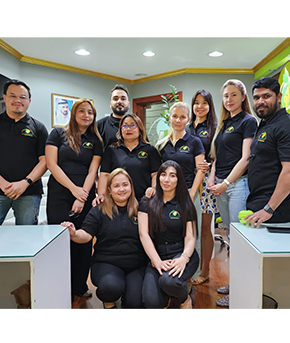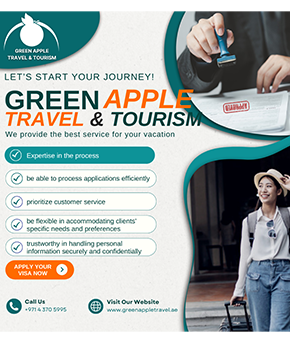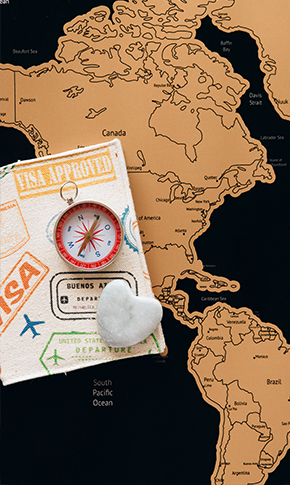 Why Choose Green Apple Tourism?
We Make Our customers happy by giving Best services.
Expertise
Our team of experienced professionals specializes in visa applications for countries around the globe.
Personalized Support
We guide you through the entire application process, ensuring a stress-free experience.
Competitive Pricing
We offer affordable rates and flexible payment options to cater to your needs.
Fast Processing
Our efficient processes ensure quick turnaround times for your visa application.
SEE HOW WE WORK
Experience seamless visa application services in Dubai.
Our expert team specializes in providing efficient and reliable visa application services to Dubai for a hassle-free travel experience. Trust us to handle all your visa needs with utmost professionalism and attention to detail.