Schengen visa application in Dubai - Latest Appointment Dates
Travel across 31 European countries with your Schengen visa application in Dubai with Latest Appointment Dates from Green Apple Travel and Tourism in Dubai. No interview needed - simply email your passport and UAE visa copy.
Address:
301A API WORLD TOWER, Trade Center - Dubai
Schengen Travel Documentation Services in Dubai
Embark on a grand European tour with the ease of Schengen travel documentation obtained through Green Apple Travel & Tourism in Dubai. Our services facilitate access to 31 European countries, simplifying your travel planning for an exciting multi-destination journey across Europe. We ensure that all requirements are meticulously met with efficiency and accuracy. Trust us to manage the complexities of your paperwork, allowing you to focus on creating lasting memories in Europe. Start your journey with our reliable and expert services. For assistance, contact us at [email protected] or call 043333221.
Tourist Visa Requirements for Schengen
Passport valid for six months or more.
Valid UAE residence visa, valid for 3 months beyond the intended departure date.
Original bank statement with bank stamp (3 or 6 months, depending on the country).
Photo with white background. (Photoshoot available in our office.)
NOC letter from your employer or sponsor.
For business owners/partners, a trade license copy with your name is required.
Additional Requirements:
For couples traveling together, an original and copy of the marriage certificate with English translation is required.
For those traveling with children under 12 years old, an original and copy of the birth certificate with English translation is needed.
Our Service for Schengen Visa
Expert advice on documentation needed for Schengen visa application.
Cover letter preparation.
Assistance with booking tickets and hotels.
Help with filling out the online visa application and booking appointments.
Sorting your application and preparing it for the appointment.
Processing Time
The processing time for a Schengen visa is 2-15 working days.
Schengen Member Countries
Explore countries such as Austria, Belgium, Czech Republic, Denmark, France, Germany, Greece, Italy, Netherlands, Spain, Sweden, Switzerland, and more. Note: For Poland, applications are in Abu Dhabi. For countries like Liechtenstein, Lithuania, and Slovenia, apply in another country as there's no Embassy or Consulate in UAE.
Holders of multiple entry Schengen visas can also visit Bulgaria, Croatia, Cyprus, and Romania.
Choose Green Apple Travel & Tourism for a comprehensive and efficient approach to your Schengen visa application. We are dedicated to ensuring a smooth and hassle-free preparation for your European adventure.
---
Customer Reviews
★ ★ ★ ★ ★
Based on
849
reviews
Best service Thanks Mr Sajjad
Quick and efficient visa service from Ruema.
Great and very helpful Staffs Highly recommended
Dima , provided the best service during the whole process .
Services is good with excellent assistance of Mr. Sajjad
Thanks a lot to shahzad for the professional service provided.
great service. very effecient and one time
Hi To Mrs Ruema thank you very much for the assistances.
Great service, Very professional and knowledgeable team. Special Thanks for Mr. Ali for all your efforts.
Thank you to Ms. Kate.. i got my Turkey visa in just 3 days.. good job!
They are very helpful and responding on all inquiries prices a big high but the service worth it. I recommend them for visa processing
Assertive team about their service delivery ? defined ?hope? as not a strategy but deliver on their commitment to customers only or where he?s feasible.
I highly recommend this travel agency, Mrs Ruema was very helpful and professional. Mrs Ruema assisted me with my Thai visa application very successfully.
I got my Italy visa from green apple I recommend it guys Excellent service and I want thanks very much the beautiful RAYANE she was very professional and kind with me
Good customer service especially Rayene she is very good helpful lady in this company I'm happy for everything I'm got my Thailand visa Easily thanks lot for good service everyone
Kate your amazing with great knowledge and very respectful, awesome customer service, thank you so much for all your support and I will definitely refer a lot of my friends
Excellent service and support from Rayane she was very responsive, understanding and quick to answer my request , very professional and helpful, thanks Rayane for your help and follow up , I will definitely use the service of your company again
Thanks to Ms. Kate for all her support for my visa application. She knows the process well and is very responsive.
Have been dealing with Ali for some time and I couldn't have asked for a better service, He's extremely professional and gets everything done way before time. Very happy with him. :)
THANK YOU SO MUCH green apple travel & tourism To process my visa going to moscow specially to Rayane... more power to your travel agency.. God bless you ??
Special Thanks to Mr. Ali for his wonderful service for my Egypt Visa. I got my Visa within 2 days. :) I recommend this Consultant for Visa applications.
Very good service!!! Ms. Ruema was well knowledgeable. She arranged all my papers for my vacation in Egypt. Highly recommended. Thank you Ms. Ruema and Green apple tourism.
Green Apple Travel & Tourism Thanks for your great support in processing my tourist visa application for Switzerland. Special thanks to Ms Kate for her continued assistance and answering all questions
I would like to take this opportunity to thank you Green Apple Travel and Tourism for your great support to process my documentation for tourist visa for Switzerland with nominal charges and everything gone well & I had received my Visa, further to subject a special thanks goes to Ms Kate for her continuous assistance throughout the process, Good job Kate,
Thanks for Miss Rayane for the best offer and enough information for the trip tours for Georgia and for the information has provided and also for the following up during the trip, I recommend any one to try this agency and specifically Miss Rayan Thanks Rayane.
I would like to thank Miss Kate for helping me and my friend to get a Shengen visa to travel to Greece. Thank you so much for your effort, great and fast service.
Great experience with them. I applied for US visa and Ms. Brenta was very supportive for the matter. She explained the entire process throughout and was very helpful. Thanks a lot Brenda ??
I appreciate Green Apple Travel and Tourism for the Excellent services for my Ukrainian visa application processing. Special thanks to Lilya and Liza for the assistance. Will certainly use your services in future as well.
I would like to express my sincerest gratitude to GREEN APPLE ESPECIALLY TO MS KATE for providing me excellent service for getting my schengen visa (Germany ????) after my 2 times rejection to Italy and Czech Republic (different agency) so frustrating, hopeless and I wasted alot of money, time and energy. I checked so many agency through fb and google,im doubting which one i would choose and finally when I found GREEN APPLE I tried to trust them for giving me the best customer service support in applying my schengen visa again. And I made my right decision, GREEN APPLE has provided the most efficient and effective service or help in granting my visa ???? Especially I was granted for a multiple entry unexpectedly!!!! ?? ?? ?? ?? ?? thank u so much GREEN APPLE AND TO MS KATE!!!!!!!
Thanks to Green Apple Travel & Tourism. Special thanks to Ms. Haydee for helping me. I was not confident enough with my schengen visa application but with the help of Ms. Haydee I was able to get my visa approved in 6 working days. Excellent service. Highly Recommended.
Dear Ruema, thank you a lot for getting Chinese visa, I was in trouble to give away my passport between trips, and you did effectively what you promised. I got my passport and visa exactly in time. Next time I need Chinese or Russian visa I'll call Ruema and use Green Apple services. Thanks and Kind Regards, Alexandros
Very satisfied with their service, Ruema is very professional, answered all my questions, all my phone calls without delay. Got my visa to indonesia in 3 days. Thier fees is very competitive comparing to the grat service i received.
My friend and I applied for Schengen visa via Germany and got both of our visas approved and delivered within three (3) working days! Special thanks to Ms. Haydee who assisted and helped us. More power!
Green Apple is a good consultancy to meet about your visa process, they helped me got my singapore visa without hustle and had my trip in a sweet way. please does getting Romania visa as easy as singapore ?
Very accommodating staff. I got the requirements on time for my scheduled appointment. They response promptly to phone calls and inquiries. Special thanks to Miss Haidy and Miss Ruema for good service. I enjoyed my vacation because of you.
I would refer them to anyone who needs travel advice. They have the best service & polite helpful staff. I reached out to them for a Schengen Visa for my wife. Our advisor was Haydee who from the start of the process was providing us each and every information regarding the visa. We were in tight situation with my wife's spouse visa being stamped at the last moment and she was patient enough to confirm the documents and bookings once we were ready. We got in touch with her after reaching Germany and she was helpful all the while. Thanks a lot for your help Haydee... ??
Fourt time to apply for a visa in France. Everything was done online. From submitting the requirements to online payment. After 4 days we received our visa. We are happy and satisfied of the fast and reliable service. We highly recommend ms. Kate (Green apple travel).
I had a very good experience dealing with them. Kate Bustarde really helped me in putting the application for US visit visa in proper manner and was very responsive to my queries. I am glad I chose green apple. Would recommend to all.
I have a busy schedule, But Miss KATE helped me a lot for my visa application, she?s very helpful and made it easier and hassle free. I highly recommend green apple visa asst. and miss kate especially for your need of visa assistance??
I would like to thanks Haydee for assisting us with our family visas to Schengen. She is very helpful and always ready to answer my questions anytime not to mention patient with each clarification I have regarding the supporting documents that are required. Keep up the great job, Haydee!!!
i have visited and applied visas through many tourism companies in UAE. green apple tourism staff is very professional, punctual. They can make your file ready in just 24 hours specially Ms Haydee she is very helpful and professional in her work. I applied for cyprus visa and in 2 days i got my visa .
Quite unbelievable...the Russian process visa is one of the most difficult and lenghty ones to go through, yet it became the simplest ever without even signing a single form!! I must admit that I was a bit dubious at first, since when something is too good to be True, it usually is, yet This formidable agency does it all for you with a customer service to die for!! Ruema has been extremely friendly.They pick up your passport and THAT'S IT!!Simply amazing...speechless
We used the 4 day Russian visa service. Tatiana offered great advice and a fantastic service. She was so helpful and quick to respond. It was easy and stress free. Thank you Tatiana!
Excellent Service by Ms.Ruema. Recently applied the Russian visa, received my Passport with the Visa without any issues. Every thing is looked after by her. Thanks a lot!!! Hopefully, will meet again for Schengen Visa. All the best Ruema??
Will use this agency and highly recommend, AFFORDABLE , EFFICIENT, didn?t even have to go in. They picked up everything f and dropped off Kia was great. Communication was immaculate. No complaints am one happy satisfied client Thailand visa service..
Hello, I would like to thank Kate who had helped me through the USA tourist visa application process. The overall experience was great and we received timely support and guidance whenever required. Thank you, Kate. Cheers!
This goes to Ruema whom helped me out to have a Indonesian visit visa. Approval & Visa stamping was done just in time so i could have my trip as planned. My special thanks to Ruema and her team as well. Good work.
I am very glad to get my Schengen visa and use green apple help specially Miss Kate who helped me regarding the paperwork, 2nd one of male philipino male staff.I would like to refer more cause to them for better future. Thanks Green Apple.
It was great experience with green apple They help me alot in Visa process and travelling guides in Ukraine. Lillia is the one who manage my file she is very professional and very kind person. Thank you
I worked with Tatiana regarding the Russian Visa, no one in Dubai was welling to do it, but she took the job on herself, and did it, and got us the visa, big appreciation for the wonderful job, looking forward to work with you in the future, and thank you for this wonderful job.
I apply Singapore,Thailand, and Malaysia tourist visa I got all visa within one week the process is very smooth.. especially thanks to madam Ruiema she doing my visa process. Thanks green apple team
I apply Singapore,Thailand, and Malaysia tourist visa I got all visa within one week the process is very smooth.. especially thanks to madam Ruiema she doing my visa process. Thanks green apple team
I have applied for USA visa from Kate and very happy with her assist.?? It was my first experience about USA visa and get approved.?? Dear Kate, I will definitely contact you again for Chinese visa and hope to get approved too ??
Hey! I applied for my Tourist visa to the states and Kate assisted me wonderfully! She compiled my forms and documents and was always available for any questions I had. Highly recommend her and this company.
Thank you so much green apple travels specially to Ms. Haydee she manage to arrange me and get me a US Visa appointment in less than a week and presto i got my 10years multiple entry in USA...Thank you so much you did a great job. More powers to your company ????.
Thanks a lot green apple and special thanks to Miss KIA MINATO for great helps to get 2 visas at a short time( Japan and South Korea) . Hopefully to get more assistance to make other trips to other destinations soon. Friendly and helpful travel agent
Excellent service, guiding through out the visa process, got Turkey ,Russia tourist visa successfully and especially Ms.Kia really helpful, prompt response and quick correct information from her. I am totally happy with the service and the staff.
I applied two times through Ms Kia for my Chinese visa and both time she have delivered my passport on time ! The services by her and team is excellent and I am so happy to continue my association with Green Apple for visa and other things - Deepak sheth
I get Two Visas (Malaysia and Thailand)Stamped from Green Apple Travel and for all the quick & awesome service provided by Ms. Kia, out class. Kia responses on time and promptly. for a great service please contact her. Thank You Kia.
Thank you Brenda from Green Apple tourism who properly guided us to fill the content of DS160 for US Visa Processing. Today, on 17th Feb 2019 I receive the US Visa for me and my family for 10 years. Green apple is really professional and experience in preparing supporting document as per present status. Hence it is advisable to to seek guidance from such the professional tour operator.
I applied for a Schengen visa through Green Apple Travel and Tourism. Kate assisted me throughout the application process and was very helpful and quick to respond to all my queries. My schengen visa was approved and delivered within 4 working days. Would definitely recommend Green Apple Travel and Tourism to everyone. Thank you
i would to thanks all the team there it was great experience ...specialy with Kate. she was very helpful professional giving me right advance for my US visa interview following up with till I got my passport back.
Thank you Brenda, I have really appreciate your service you have been extremely helpful and great in follow up for all the documents and appointment and I was able to get my UK visa in 3 days highly appreciated your assistance and as a person I really like whose always smiling and cheerful????. Thanks you Green Apple Travel & Tourism
we come across green apple travel and tourism while browsing to find help in applying the us visa for my family for a vacation. The lady who assisted us was branda, she was extremely helpful in doing the tentative booking and setting travel plans as per our requirement. many said it was easy to apply online but rater we opted with green apple since regardless of the investment on the visas we couldn't be bothered with silly reasons for rejection which many face and we just needed to have the documentations perfect which branda did it to point. these guys are reasonable, adequate and really efficient in what they do.
Me and my friend applied for Sri Lankan Visa and all the process was very smooth and fast. I really thank Ms. Kate for her excellent assist. I recommend Green Apple Travel & Tourism for everyone specially Ms. Kate???? best travel agent in UAE
Excellent service from Ruema. Easy and very professional. Told the Russian visa would be ready in 4 days and it was, passport with visa returned early. Would highly recommend and will use again. Thank you
I had a very positive experience with Green Apple and Tanya in processing my Russia visa. Tanya was very helpful, quick to respond and explained clearly what was required . My visa was processed very quickly and I will definitely use Green Apple again for this in the future.
Iam very happy with the service provided from Green Apple Travel & Tourism for processing our UK Visa, I will be traveling to UK with my family shortly all thanks to Ms. Brenda who had been perfect on collecting documentation, organizing appointments, & regular follow ups.
Hello Grean Apple travel & tourism, I visited your office, miss Tanya welcomed me in a manner way and respect. I needed visa for republic of uzbekistan, she did all the paper work and within 3 days all finished and sent by what's up, she gave some advise as am visiting this country for first time.she is well organised person that I ever seen from other traveling agencies and wish her all the good things for coming years. Regrds, Eng. Hassan A Alhajeri.
One of the best travel agency in Dubai. They were very convenient and feasible in processing my Uzbekistan, Kazakhstan, and Russia visa. Special thanks to Tanya for her enormous effort, as she is a very hard working person. Many thanks to the team from the receptionist to the branch manager.
They facilitate and issued my Boss Mutiple Russian visa more the 3 times now and also they help me got my schengen visa via Italy. They have rendered a good service. --- MARIAN JOY CHA - KKE FZ CO
I had really good experience with success story by getting my Russian visa. I did deal with the agent name Tanya, and she was so helpful, careful and she followed my application till I got the visa within 3 days.
This Travel Agency is unreal, I would give them probably more than 5 stars! A very big thank you to Ms. Kate for helping me to get through on my Appeal of my Irish Visa. Everything really went well. Thank you so much!
I would like to thank and commend BRENDA for a JOB EXTREMELY WELL DONE ! You are a valued member of your company and I truly appreciate all the efforts you made for me to acquired my SCHENGEN VISA / MULTIPLE ENTRY FOR 1 YEAR ! Your simply the Best and have an Excellent Service ! Wish you more Success and keep up the Good Work !!
Thank you so much for the detailed response and your diligence. This is just one example out of many that I have seen of the wonderful customer service thank you to miss Kate for assisting us, you have great people working to make our travel plans in France as painless as possible.
I have applied for Russian Private Visa with Green Apple Travel and Tourism and Ms. Miroslava (Visa Expert) managed it very professionally and within 2 days returned my Original Passport with visa stamped on it. I am fully satisfied and glad to have choosen their services. I will avail their services in future too and highly recommends to my friends, colleagues and everyone. Once again thanks to Ms. Miroslava.
RUEMA she had offered an excellent service while provided me with clear information to apply for. Tourism visa to South Korea. Definitely I use and recommend their services in the future. Thanks and all best
Its was a very satisfying service. Advisors are very professional. They handle all queries very expertly. They ease processing application with there experiences and its was a very comfortable getting visa for vietnam. Very thank full to Ruema for her guidence and sucess application.
I did my russian tourist visa with green apple travel and tourism represented by Ruema who was very supportive and made the process very simple and straight forward. Highly recommended travel agent for sure to be consulted again in the near future. A* service.Thank you Ruema
It was my first experience with Green Apple travel & tourism agency I didn?t have time to go to the Thai consulat I gave them a call and i got the Thai visa stamped on my passeport withen 2 days ,Kate was very helpful she always answered my questions ,very quick service as well! I highly recommend them.
My experienced has been very good with this company. I applied for South Korea, and Ireland visa. Their representative 'Brenda' has given a best personalized experience that I could ever had. Thank you.
Many thanks to Ms. Tatiana and her excellent skills and knowledge with regards to processing my Kazakhstan Visa. She was prompt and deligent in delivery of the Visa. Many thanks and I look forward to work and refer friends and family to your agency in the future. Best regards, Ganesh Nanjan
Its been wonderful to get visa through Green Apple Travel and Tourism. Specially, Kate is a nice person to meet there. She is perceived to be a Happy to Help person by us. Thanks Green Apple. Thanks Green Apple Travel and Tourism. Thanks Kate, we have got visa pasted. So, nice of you .
Our company applied for one year multiple entry visa to Russia through Green Apple Travel & Tourism for our CEO and our application was managed by Ms. Tatiana Varchenko. Tatiana was very helpful and professional in her approach, responding to all our inquiries and questions and providing updates on time. The visa was obtained within the advised time frame and the whole process was smooth.
Thanks kate for processing our Family tourist visa for France and we got visa on time. Excellent service, im sure you have no problem building rapport with anyone you come in contact. Keep it up. Good work!!!
I had applied for a Hungary visa from green apple.Brenda helped me to reshape my itenary. She was of great help. Sencond time I?m using green apple for my visa and both the times it got approved! My favourite travel agent in Dubai..
Kate is really professional and available 24*7 and extremely patient in handling individual cases. She listens to your queries and provides her best opinion. And ready to make changes in the application if required 'n' number of times. 5 star to Kate for services but fees can be reduced at 700 or 800 per application. Thanks Kate..
I got to know about this travel agency throw my friend Anastasia, and I want to thank you guys, you helped a lot with getting visa for my fianc?. He will enjoy with me in my country. All visa process was in time, what was mentioned,and I highly recommend this agency for everyone, who wants to travel anywhere, and need help, like us. Separately want to say thank you to Tetiana, who was always helpful, and available, if we had any questions- professionally accommodated all our needs. Thank you guys!!!!!!!!!
She is smart and professional. She got everything done with her nice attitude. Thanks alot Tatiana Varchenko for you kind support to issue my ukranian visa. Looking forward to seeing you again.
It was an amazing experience dealing with Kate from Green apple Tourism for my US Visa application. Very attentive and cooperative throughout the process which helped me obtain my US visa. Great work Kate
Within a matter of 5 days our US visa process was over through green apple. Let me thank Ms. Kate for her wonderful job and cooperation. The fee is also nominal. I will definitely recommend this organisation for any US Visa aspirants. Thanks once again.
Our case for US visa was handled by Ms. Kate. She was a professional and guided us with the process smoothly and quickly. We got the visa in just 3 days. Thank you very much for the service and good bless.
Great agency. Very quick and efficient. Kate is very good with her visa application knowledge. Made it so much easier to get things done. Thanks! Definitely recommended.
Visa Applications
Comprehensive visa application services for various countries.
Document Preparation
Expert guidance on preparing and submitting the required documents.
Application Tracking
Stay informed about the progress of your visa application.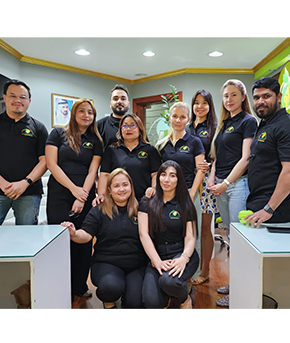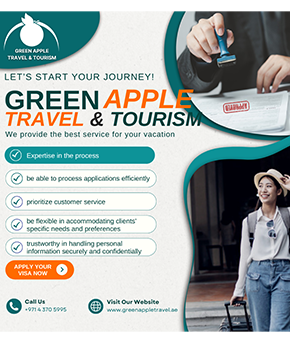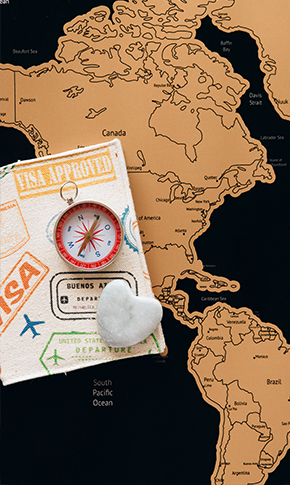 Why Choose Green Apple Tourism?
We Make Our customers happy by giving Best services.
Expertise
Our team of experienced professionals specializes in visa applications for countries around the globe.
Personalized Support
We guide you through the entire application process, ensuring a stress-free experience.
Competitive Pricing
We offer affordable rates and flexible payment options to cater to your needs.
Fast Processing
Our efficient processes ensure quick turnaround times for your visa application.
SEE HOW WE WORK
Experience seamless visa application services in Dubai.
Our expert team specializes in providing efficient and reliable visa application services to Dubai for a hassle-free travel experience. Trust us to handle all your visa needs with utmost professionalism and attention to detail.