Fast & Easy Armenia Tourist Visa in Dubai - Green Apple Travel & Tourism
Secure your Armenia tourist visa in Dubai through Green Apple Travel & Tourism. With a high approval rate, we make obtaining your entry pass fast and easy, including providing an invitation letter. Begin your travel adventure with our efficient visa services.
Address:
301A API WORLD TOWER, Trade Center - Dubai
FAQ
Frequently asked questions
How can I get Armenia visa in Dubai?

To obtain an Armenia visa in Dubai, you can apply through Green Apple Travel & Tourism. We require your valid passport, completed application form, photograph, and other documents depending on the visa type. Our agency can guide you through the application process and help submit your documents to the Armenian consulate.
Do GCC residents need visa for Armenia?

GCC residents may be eligible for visa-free entry or visa on arrival in Armenia, depending on their nationality. It is best to check the latest regulations by contacting us at Green Apple Travel & Tourism or the Armenian consulate directly.
How much is Armenia visa fee?

The fee for an Armenia visa varies based on visa type and processing time. We at Green Apple Travel & Tourism offer up-to-date information on fees and can provide you with a detailed quote based on your specific visa needs.
Is it easy to get Armenia visa?

Obtaining an Armenia visa is straightforward, especially with the assistance of Green Apple Travel & Tourism. We simplify the process by handling the paperwork and providing detailed instructions on the requirements and steps involved.
Secure Your Armenia Tourist Visa in Dubai
Experience the beauty of Armenia with ease by obtaining your tourist visa through Green Apple Travel & Tourism in Dubai. Our team ensures a high approval rate and a streamlined application process, including the provision of an invitation letter when necessary. Let us facilitate your travel plans with our efficient and reliable visa services. For assistance, contact us at [email protected] or call 043333221.
Tourist Visa Requirements for Armenia
Original passport valid for a minimum of 6 months longer than the validity of the requested visa.
UAE residence permit valid for a minimum of 3 months.
NOC from your sponsor/company.
One (1) Passport size photo with white background. (Photoshoot available in our office.)
Processing Time for Armenia Visa
Invitation process: 10-14 working days.
Visa process (in Consulate): 2-3 working days.
Our commitment at Green Apple Travel & Tourism is to provide a hassle-free and efficient visa application experience for your trip to Armenia. We handle every aspect of the process, allowing you to focus on the excitement of your upcoming journey.
---
Customer Reviews
★ ★ ★ ★ ★
Based on
759
reviews
I would like to give a shoutout to Dima from Green Apple for being so helpful and courteous with my travel and visa requests. She was highly recommended by a friend who uses their services! Keep it up ??????
I?m posting this review in order to appreciate the support provided by Ms. Kate Bustarde from Green Apple Travel & Tourism for arranging our family tourist visa for UK twice. She is professional, up to date and knows all the answers for all the queries specially for first timers. All the best in future & keep it up.
I have been using Green Apple Travel & Tourism since last few years and I am very happy with their services. Special thanks to Ms. Kate for helping me with my visa process (USA and Schengen). She is very professional, knows her job and has answers to all questions. Thank you Ms. Kate, wish you success and happiness.
Visa Applications
Comprehensive visa application services for various countries.
Document Preparation
Expert guidance on preparing and submitting the required documents.
Application Tracking
Stay informed about the progress of your visa application.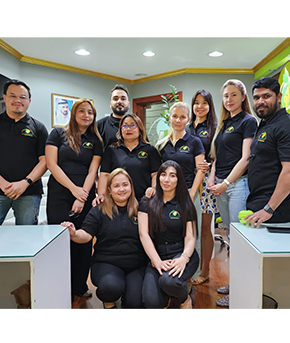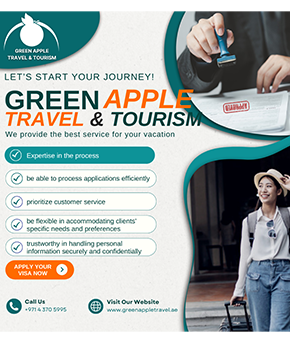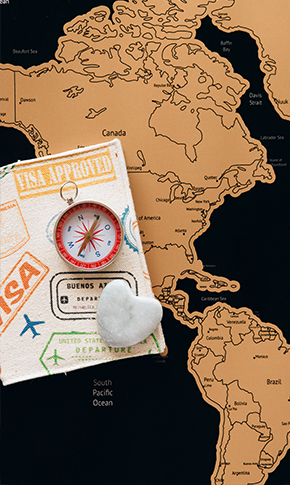 Why Choose Green Apple Tourism?
We Make Our customers happy by giving Best services.
Expertise
Our team of experienced professionals specializes in visa applications for countries around the globe.
Personalized Support
We guide you through the entire application process, ensuring a stress-free experience.
Competitive Pricing
We offer affordable rates and flexible payment options to cater to your needs.
Fast Processing
Our efficient processes ensure quick turnaround times for your visa application.
SEE HOW WE WORK
Experience seamless visa application services in Dubai.
Our expert team specializes in providing efficient and reliable visa application services to Dubai for a hassle-free travel experience. Trust us to handle all your visa needs with utmost professionalism and attention to detail.