Effortless Cambodia Visa Application in Dubai - Email Required Documents with Green Apple Travel & Tourism
Secure your Cambodia application in Dubai with Green Apple Travel & Tourism. With no interview necessary, simply email us the required documents. There's no need for your original passport or a visit to our office
Address:
301A API WORLD TOWER, Trade Center - Dubai
FAQ
Frequently asked questions
Is Cambodia visa easy?

Yes, obtaining a Cambodia visa is relatively straightforward, especially with the help of Green Apple Travel & Tourism. We can assist with e-visa applications or visa on arrival processes, making your preparation for travel to Cambodia hassle-free.
How much does a Cambodia visa cost?

The cost for a Cambodia visa can vary depending on the visa type and duration of stay. For accurate pricing, please reach out to us at Green Apple Travel & Tourism, and we will provide the most current visa fee information.
How can I apply for Cambodia visa?

You can apply for a Cambodia visa online or through Green Apple Travel & Tourism, where our experts will help you with the necessary paperwork and ensure that your application meets all the requirements for approval.
Which visa is best for Cambodia?

The best visa for Cambodia depends on the purpose and length of your visit. Tourist visas are common, but if you're traveling for business or other purposes, contact Green Apple Travel & Tourism for a consultation on the most suitable visa type.
Effortless Cambodia Visa Application in Dubai with Green Apple Travel & Tourism
Applying for a Cambodia visa in Dubai is now more straightforward than ever with Green Apple Travel & Tourism. We provide a streamlined, efficient process, taking the hassle out of visa applications.
Our team, experienced in handling applications, ensures precision and care in every step, aiming to maximize approval chances for your Cambodia visa.
Tourist Visa Requirements
Passport copy valid for six months or more.
UAE residence visa copy valid for 3 months or more.
Passport size photo with a white background.
Cambodia eVisa Details
The Cambodia eVisa allows for a 30-day stay and has 90 days of validity. The processing time ranges from 3 to 14 working days.
Choose Green Apple Travel & Tourism for a quick, hassle-free experience in your Cambodia visa application. We're committed to making your journey to Cambodia memorable and stress-free.
---
Customer Reviews
★ ★ ★ ★ ★
Based on
759
reviews
Thank you to Ms. Vanessa from Green Apple Travel & Tourism. I was completely impressed with her professionalism and customer service. I definitely recommend her.
My girlfriend is taking me to see her family in St Petersburg. The relationship has reached that stage. But the Russian evisa system is not working properly even though my country is on the list. It kept saying that my passport number should not begin with the letter V, but that?s what it is. Passport issued by Indian consulate in Dubai. Given the problematic situation in that region, I thought to go sooner rather than later and my girlfriend also had to go and close up some stuff back home. I searched on google and found Green Apple. My girlfriend also contacted her visa agent. I messaged Sajjad on WhatsApp from the website. He respond to my request immediately. He gave me the exact requirements, which were much simpler than what I was told by my girlfriend?s visa agent. They just wanted my passport with uae visa stamp at least 3 months validity and a photo. The price was also lower than what I was quoted by the other competitor. Sajjad sent his guy to collect my passport the same day. I booked our flights straight away on emirates. I received my visa reliably and quickly delivered to my doorstep in one week, as promised. I paid cash and never had to step out or worry about a thing. Flying out next week. Hope things go well.
so far i felt comfortable doing the services of this company. it is quick and informative, though I wish they could really help me get the visa for the country that I am applying for. I?ll edit this as soon as I have an update with them. thanks viktoriia for assisting me.
Visa Applications
Comprehensive visa application services for various countries.
Document Preparation
Expert guidance on preparing and submitting the required documents.
Application Tracking
Stay informed about the progress of your visa application.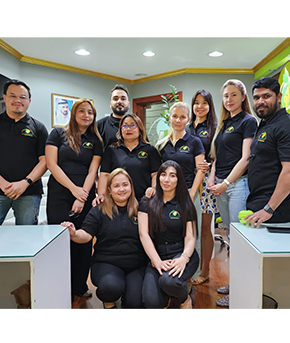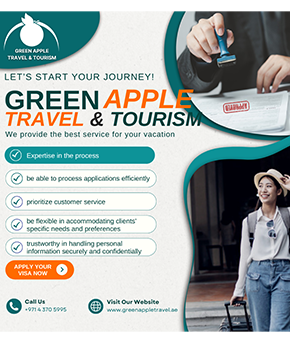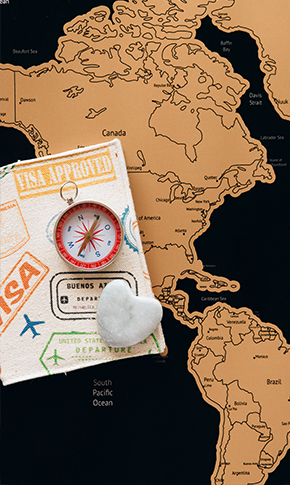 Why Choose Green Apple Tourism?
We Make Our customers happy by giving Best services.
Expertise
Our team of experienced professionals specializes in visa applications for countries around the globe.
Personalized Support
We guide you through the entire application process, ensuring a stress-free experience.
Competitive Pricing
We offer affordable rates and flexible payment options to cater to your needs.
Fast Processing
Our efficient processes ensure quick turnaround times for your visa application.
SEE HOW WE WORK
Experience seamless visa application services in Dubai.
Our expert team specializes in providing efficient and reliable visa application services to Dubai for a hassle-free travel experience. Trust us to handle all your visa needs with utmost professionalism and attention to detail.